Elliott Abrams Goes to Venezuela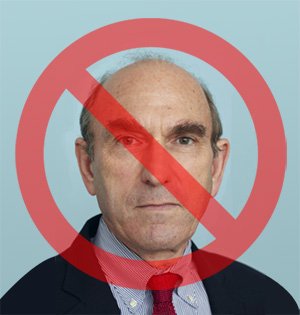 Whenever I think Donald Trump has a good instinct on a foreign policy issue, he quickly reminds me of the truth. While listening to Scott Horton the other day, I came across the news that Elliott Abrams has been named Special Envoy to Venezuela by Secretary of State Pompeo.
For those not familiar with Elliott Abrams, he's been at the center of every foreign policy disaster (or success if you're Abrams) in the last 40 years. I've covered his exploits in the Middle East in the past. The article that sparked the Horton interview was by Jon Schwarz at The Intercept, "Elliott Abrams Isn't Going to Bring "Democracy" to Venezuela". It focuses on Abrams time in the 80s overthrowing governments in Latin America. He was very much involved with intervention in many of the Central American nations we hear about in the news daily; El Salvador, Guatemala, Nicaragua, Panama, and Venezuela. The effects created by the United States government and Elliott Abrams' disruptions in these nations still remain today.