Hong Kong Protests & D.C Lobbyists Wade Into The Libyan War
Hong Kong Protests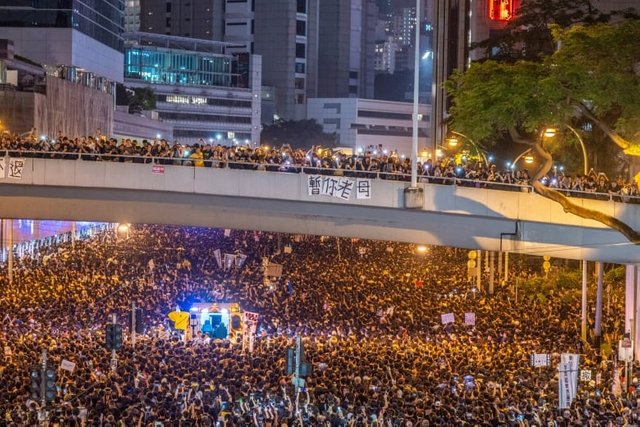 Source
The protests in Hong Kong over an "extradition bill" escalated in the last month, to the point where the leader, Carrie Lam, announced the bill was "dead". The bill hasn't been withdrawn to this point and neither have the protesters. As late as Sunday, thousands rallied in suburbs of Hong Kong, some even throwing items at police who retaliated with pepper spray and nightsticks.
The widespread support of the protests of the bill has allowed other nationalist issues to also get the light of day. In the border town of Sheung Shui, protests were organized against "parallel traders". These traders buy up goods in the market at duty-free prices and resell them in China or to tourists within Sheung Shui:
Many interviewed by the Guardian earlier in the day said the millions-strong anti-extradition protests during the past month became a lightning rod for them.
"Restore Sheung Shui to its former glory," "Restore our serenity" and "Kick out parallel traders," shouted many at the march earlier in the day.
They said they resented the government for having turned a blind eye to the border town being overrun with parallel traders for more than a decade. They accused them of filling the streets with cardboard boxes of commodities and leaving behind piles of rubbish, while neighborhood shops were squeezed out of business due to high rents and replaced by shops selling goods popular with mainland tourists and traders.
Both Sides of Libyan War Sign D.C. Lobbying Contracts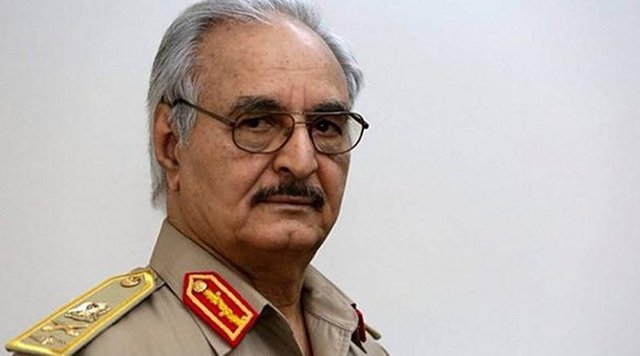 The UN-backed government in Tripoli and soon-to-be strongman Khalifa Haftar are hitting the big time. Both sides of the conflict in Libya have signed contracts with major US lobbying firms. They are looking to gain support of their cause in the US Congress, much like Mujahideen did in the mid-80s in their fight against the Soviets in Afghanistan:
Left scrambling after Haftar's attack, Mercury Public Affairs and Prime Policy Group added at least 17 foreign agents to foreign influence operations for the Libyan government since early May. The hires include former Rep. John Tanner (D-Tenn.), a longtime stalwart on the House Foreign Affairs Committee and vice chairman of Prime Policy Group, and Edward Cox, former senior policy advisor to retired Sen. Orrin Hatch (R-Utah).
The government agreed to pay Mercury $2 million annually in retaining their services. Prime Policy Group, on the other hand, says it made a verbal agreement to work on a pro-bono basis.
"A unified, democratic Libya is in the best interest of Libyans and furthers the security goals of the United States," the organization said in a press release.
Haftar's Libyan National Army has contracted five foreign agents and operatives at Linden Government Solutions, a Texas firm headed by former Bush administration official Stephen Payne. The arrangement, first reported by the AP, will officially include meetings with U.S. officials, "international coalition building and general public relations."
Payne has an extensive history with the troubled North African nation. He visited in 2011 with former Rep. Curt Weldon (R-Penn.) before the fall of Gaddafi, helping to negotiate the release of three imprisoned journalists. At the same time, he was bankrollingWeldon's visit in hopes the former congressman could convince Gaddafi to step down. Payne has close ties to three of Gaddafi's sons.
The one-year deal with Linden is worth about $2 million. While not explicitly mentioned in the contract, both parties may have an interest in Libyan's abundant oil, as Payne and legal counsel Brian Ettinger have deep ties in international energy markets and Haftar recently gained control of El Sharara, Libya's largest oil field.
This development backs up my view that the West is struggling over which side of this conflict to support. On one hand, you have the original UN/EU-backed "civilian government" set up after the fall of Gaddafi. This government isn't that powerful, has no real army, and has lost most of Libyan territory at this point.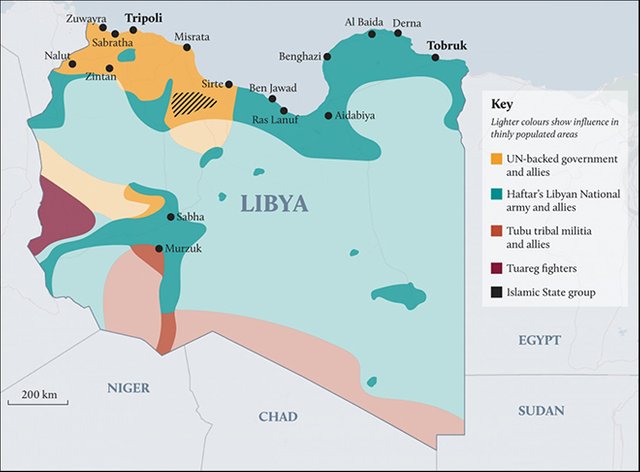 Source: Eurasia Review
On the other hand, we have Haftar, a strongman with control of the oil fields, backing of Gulf States, an organized army and has been seen as attractive is European powers like France in the past. Sounds like a perfect sock-puppet to get behind.
Content
You can find the audio version of the episode here and on ITunes, and as always the video is available: